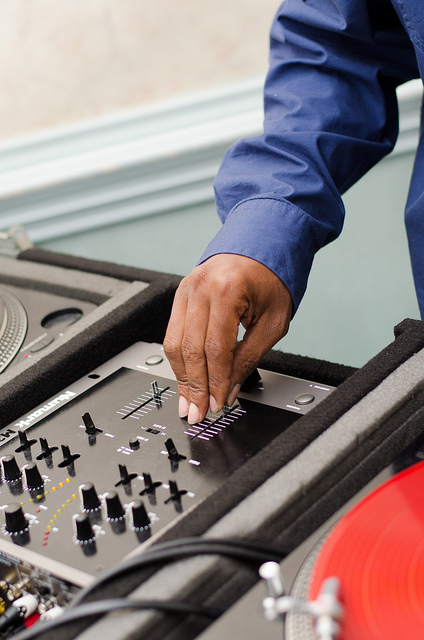 Mother of the Bride, have you thought about special instructions for the wedding DJ yet? Whether your daughter and her groom have opted to go with a professional DJ for the wedding party or if a friend has offered to act as DJ, certain important aspects of the job need to be discussed ahead of time.
Here are three vital instructions to nail down with your DJ:
1) The pronunciation of the names of everyone in the wedding party. Prepare a list of with pronunciations and go over it verbally with the DJ. Have him or her read it back to you.
2) Instruct the DJ to start playing background music as soon as the first guests arrive at the reception. You don't want to get there with the rest of the wedding party to find the guests sitting in bored silence waiting for the party to begin.
3) Tell the DJ what kind of music to play. The bride and groom don't have to select each song, but ask them to give some general direction. If they leave it up to the DJ, he or she might play rap or hip hop when they would prefer country or soft rock or jazz.
Other details (time, place, payment, etc.) need to be discussed with the DJ as well, MOB, but the above details are three important things to be sure to address. Now look forward to dancing the night away!
*You might also like to read Get It In Writing and Wedding Day Tip: A List for the Photographer.
*For info about my book Mother of the Bride and also my Wedding Inspiration cards, check out my Books/My Work page.
*The new issue of Life Notes, my quarterly inspirational newsletter with a giveaway in every regularly scheduled issue, came out in early February. It's not too late to receive it. Sign-up is free and to the right! (If you're on a mobile device, scroll to the bottom of the screen and click View Full Site to find it.)