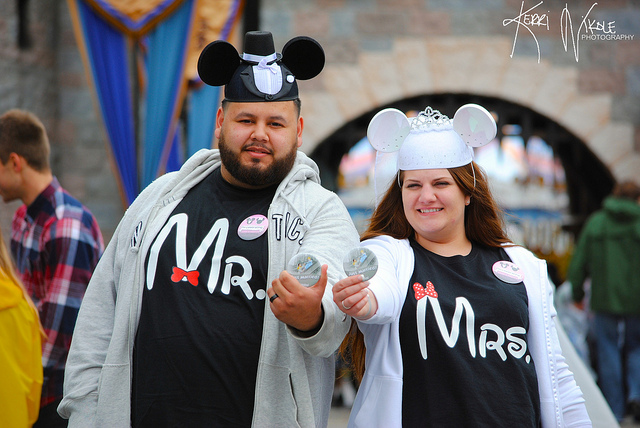 The day has come—time to announce the winner of the Mother of the Bride Book Launch Giveaway! That lucky winner is . . . drumroll, please . . . Susan Best! Congrats, Susan! I'll get your winnings to you as soon as possible. I hope you enjoy each and every item and find my book to be super helpful and encouraging.
And now a little gift for the rest of you—a special message you can share with your sweet soon-to-be newlyweds! Perhaps you could share this message with them by reading it at the wedding reception during the time for toasts or perhaps you could mail it to them in a card. It could be a sweet surprise waiting for them as they return from their honeymoon.
Hope you enjoy sharing this with the new Mr. and Mrs.!
For You, Dear Newlyweds
What a joy it's been to watch
Your story of love unfold,
From dating to engagement to marriage vows
You've made the perfect couple.
The wedding may be over now
But there's still much to celebrate,
A chance to say "I do" again
Each day for the rest of your lives.
Right now that may seem easy
But days of challenge may lie ahead,
Keep saying "I do", keep choosing love,
The rewards will surely come.
One day you'll be that older couple
That everyone admires,
They'll see your lasting mutual love
And decide to work for their own.
But today live life as newlyweds
Enjoy these fleeting days,
And in the process you'll inspire
Others to choose love again.
Copyright © Cheryl Barker
*When you read this piece or print it out, please give attribution by saying it's by Cheryl Barker, author of Mother of the Bride. Thanks!
*You might also like to read A Prayer for the Newlyweds and Gift Idea: The Newlywed's Instruction Manual.
*The next issue of Life Notes, my quarterly inspirational newsletter, comes out in early August. Sign-up is free and to the right!
*Flickr photo by KerriNikolePhotography, Creative Commons License