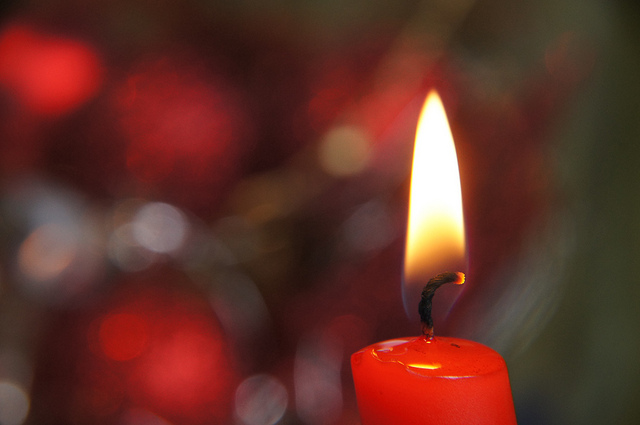 Yes, Virginia, I did write another Christmas poem.
Some of you may be wondering how long I can keep this tradition up—and sometimes I do too. I started writing original Christmas poems for my Christmas cards way back in 1982 and have not missed a year since. It hasn't always been easy (in fact, writing poetry is pretty challenging), but God has always been faithful each year to give me a message to share with my friends and family. And I am ever so grateful.
I'll be taking a blogging break as we all focus on the holidays the next few weeks. I hope that you have a wonderful holiday season with your loved ones and have a chance to get refocused and recharged for the new year. I will see you back here then.
May you experience "The Marvelous Mix of Christmas" this year in every way, my friends, and may this year's poem bless you in a special way!
    The Marvelous Mix of Christmas
Christmas is a marvelous mix
A medley of tradition and faith,
A beautiful blend of heaven and earth
A merry and holy holiday.
A marvelous mix of magic
Of music in the air,
Of snowflakes, angels, and twinkling lights
Of sweet surprises shared.
A marvelous mix of memories
From childhood through present day,
Starring friends and family dear
Ever in our hearts they'll stay.
A marvelous mix of ministry
Of reaching out to others,
Giving and serving with good will to all,
All become sisters and brothers.
Christmas—a marvelous mix of miracles
Begun by a Babe and his star,
Still ripples down through the ages
Bringing Light and Life from afar.
"In him was life, and that life was the light of all mankind. The light shines in the darkness, and the darkness has not overcome it." John 1:4-5 NIV
*How are you experiencing the marvelous mix of Christmas this season?
*The next issue of Life Notes, my quarterly inspirational newsletter with a giveaway in every regularly scheduled issue, will come out in early February. Sign-up is FREE and to the right! (If you're on a mobile device, scroll to the bottom of the screen and click View Full Site to find it.)
*For info about my book Mother of the Bride and also my Wedding Inspiration cards, check out my Books/My Work page.