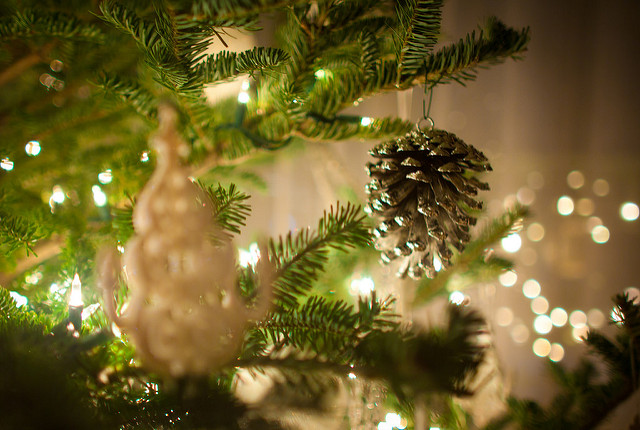 Friends, my annual Christmas poem tradition lives on! What started as a creative whim in 1982—back in my early days of stay-at-home-mommy-hood—has turned into a tradition of thirty-five years now! Wow, huh?
After receiving that first poem with their Christmas card in 1982, my parents requested another poem the next Christmas. And what kind of self-respecting daughter can turn down a request like that? Of course, once it happened twice, it took on a life of its own and the annual Christmas poem tradition was born.
I have so enjoyed being able to share these poems with friends and family over the years. I'm always blown away by God's faithfulness to supply the idea for a new poem each year and how he helps me find just the right word or phrase to best express the message. I pray that God will use this year's poem to touch your heart in a special way.
By the way, I'll be taking a holly jolly blogging break until after the first of the year. May all the blessings of Christmas and the New Year be yours, my friends. I'll see you back here on January 2!
   Touching Baby Jesus
Close your eyes and journey back
To history's most holy night,
Imagine the Babe that changed the world
Imagine those drawn to his light.
His parents the first to look on his face
The first to touch the divine,
The first to kiss his tiny cheek
To see his glory shine.
The animals sharing the stable that night
Must have watched the miracle birth,
They must have drawn near to nuzzle the Babe
To touch heaven come to earth.
The shepherds, the first to hear the news,
Arrived breathless in wonder and joy,
With tender touch they must have reached out
To this Savior, this baby boy.
Now it's your turn to approach the manger
Jesus is calling, "Will you draw close?"
How will you answer, what will you do,
Reach out and touch—he'll be reaching to you.
—Cheryl, 2017
"For God so loved the world, that he gave his only begotten Son, that whosoever believeth in him should not perish, but have everlasting life." John 3:16 KJV
*What will you do to draw close to Jesus this Christmas season?
*Have you subscribed yet to Life Notes, my quarterly inspirational newsletter with a giveaway in every regularly scheduled issue? If not, sign-up is FREE and to the right! (If you're on a mobile device, just scroll to the bottom of the screen and click View Full Site to find it.)
*Flickr photo by Aurimas Adomavicius, Creative Commons License